The Harvard Global Health Institute is pleased to announce that, in collaboration with the Salata Institute for Climate and Sustainability, now offering a 2-year fellowship program. Here we will discuss the Burke climate and health fellowship 2023.
Burke climate and health fellowship 2023
About the Fellowship
This fellowship is for qualified research fellows, postdoctoral scholars, and early career faculty who are pursuing academic work at the intersection of climate change and global health. Burke Climate and Health Fellows will get support as they collaborate closely on their proposed research project with Harvard faculty mentors in any school or department.
The Burke Fund, created by Harvard alumnus Katherine States Burke, AB'79, and her husband T. Robert Burke to encourage and advance the careers of promising early career scholars in global health, is what makes the Burke Climate and Health Fellowship feasible.
The Award:
For up to two years, the fellowship award includes a salary of $75,000 to fund research on the relationship between climate change and health. Burke Climate and Health Fellows will take part in cross-university engagements on climate change and health over the fellowship time and will be essential members of the Harvard Global Health Institute and Salata Institute. As they establish a network of colleagues focusing on climate change and its effects on health, all fellows will have physical space at both The Harvard Global Health Institute and the Salata Institute. Two Climate and Health Fellows are anticipated to be supported by the Salata Institute and the Harvard Global Health Institute in order to join the 2023 Burke Fellow cohort.
Basic Qualifications: 
Applications from both domestic and international institutions are invited. Those who are able to work in the US but are not US citizens are eligible to apply.
The proposed research initiatives should clearly address the relationship between the climate and health. And they may incorporate mitigation or adaptation measures that take into account or directly evaluate treatments aimed at enhancing health outcomes. Priority will be given to understudied populations, including but not limited to persons living in low- or middle-income nations or regions, kids, pregnant women, migratory workers, and racial or ethnic minority groups.
Applicants must hold a doctorate or a degree of equal standing in a pertinent field of study (e.g., medicine, public health, climate science, epidemiology, environmental health, economics etc.).
The best candidates are post-doctoral fellows, research fellows, or faculty members who have not yet completed their first five years of employment at their home university.
Applicants must secure a commitment from one Harvard faculty member to serve as a research mentor prior to submitting an application (see criteria on this requirement below).
Candidates must commit at least 75% FTE effort to their research for the 2-year program.
Applicants should include evidence in their applications that they have expertise in conducting scholarly research, such as publications of peer-reviewed manuscripts or policy briefs.
Must read: MIT xPRO quantum computing courses, all things you need to about
Criteria for Harvard Faculty Sponsoring Mentor:
Sponsoring mentor must have a Ph.D. or MD and be a Harvard faculty member (Assistant, Associate, or Full Professor)
The Sponsoring mentor must demonstrate expertise to support the applicant's area of research.
Sponsoring mentor must submit a letter of support (maximum of two pages) to the selection committee describing in detail their commitment to the candidate's research. Applications without this letter of support will not be considered.
The sponsoring mentors Harvard department must administratively credential and house their mentee.
Applicants and the Faculty Sponsoring Mentor must submit a letter from their academic department head acknowledging that any indirect costs of Harvard-affiliated institutions are not covered.  Applications without this letter of support will not be considered.
Mentors must guarantee at least 75% of protected time for the research of their mentees.
Application deadline
All application materials are due by 5 PM EST, Friday, March 10, 2023
Applicants will be notified in May 2023 if selected for this position. The fellowship will run July 1, 2023, to June 30th, 2025.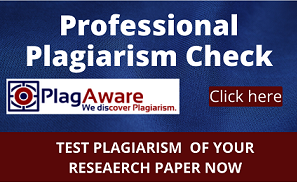 Check the upcoming fellowship