Research and innovation are impossible without information and networking. If you are looking for the Best social networking site for scientists and researchers then this article will guide you.
Best social networking site for Scientists and Researchers
We all are very familiar with social networking sites like Facebook, Twitter, Linkedin, Instagram Etc. These all are full of information and entertainment for the common people.
But, don't you think that the researcher and the academician must have a separate social networking platform where they could discuss their research findings, latest technology, and collaboration? Yes, you are right!!
Here we found some of the most popular and very useful social networking sites for scientists and researchers.
Advantages of Using Social Media for Science and Research
2.65 billion people are now using use social media which has been increasing constantly over the years.
It seems that there is a gap between science and technology when it comes to the use of social media in scientific communities.
The rate of use of Social media in the Scientific and research community is low as compared to the general public or other professionals.
Social media sites could play a larger role for scientists and researchers. According to a study some science-related pages and Facebook profiles have a follower base in the tens of millions.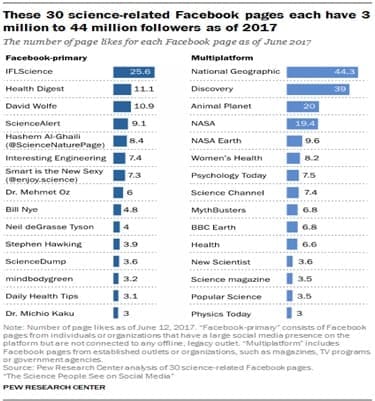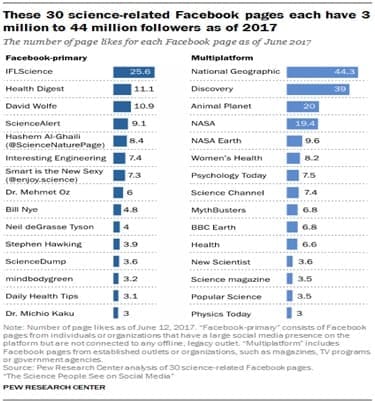 The highest engagement was achieved by posts related to research funding and a US study confirmed that many scientists think that having a social media presence can help them demonstrate relevance to funding agencies.
This could help in terms of getting funding, demonstrating their achievements, Increase in scientific collaborations Etc.
Related read: The Science People See on Social Media
Social media as platform for science communication
When compared to other professional organisations or even the general population, the scientific community has low rates of social media use. Conventionally, scientific communication is unidirectional (consider conferences or journal articles that have undergone peer review); yet, this lengthy story contrasts with the current global evolution of communicative preferences. Social media platforms are now the perfect setting for two-way engaging discussions amongst people from all backgrounds.
Here are the best social networking site for scientists and researchers
Linkedin and Twitter are also very popular among Researches and Scientists but they are not completely dedicated to Researchers.
Why do scholars use social media?
Most Scholars used Social Media to
Follow discussions
Comment on Research
Actively Discuss Research
Contact Peers
Discover Recommended papers
Share the publication links of your Own papers
Track the citation and share it
Must read: 7 things you must know about manuscript editing services
Things should be avoided to post.
As we all know the power of social media and particularly the benefits of the above-mentioned academic social media websites.
As a researcher and scientist, you need to take care while publishing on academic social media and should not post the following.
Any unpublished research paper.
Fake information and data without having a definite source.
Social information like family photos, travel selfies, music and entrainment content.
Any irrelevant personal information.
Any review comments about a paper as a reviewer of any conference or journal.
Final Words
Sharing information is the most important part of a researcher. As we discussed some of the most popular Social media sites specially dedicated to Researchers and Scientists will help you in your career and could bring more success to you if you use them wisely.