Web of Science recently lunched a new mobile app that will help researchers in their research journey. Here we will discuss the details of the new Lunched app knows as Web of Science My Research Assistant or Web of Science MyRA. This app is available for both IOS and Android user. Currently it has 50000+ downloads
What is Web of Science MyRA Mobile App?
With the My Research Assistant mobile app, users can do on-the-go searches of the Master Journal List and the Web of Science. Both Android and iPhone cellphones can use it.
As we discussed it is a mobile app that will help researchers in many ways. With its user-friendly functions, it brings you many features to your figure tip. This will ensure you to connect your research profile always.
Researchers can access their publications, citation data, and ResearcherID profiles from anywhere in the globe by using the MyRA mobile app. Your academic profile will always on your mobile and will be one click away from your finger tip.
Important features of  Web of Science MyRA Mobile App.
It will help you to Search and save research from the top journals in the world.
Make a research feed that you curate based on the subjects that interest you.
It's easy to find out who is funding research on your subject.
Its easy simple to stay connected with Sharing journals and papers with peers.
Make time and effort to concentrate on content from reliable sources.
Make a quick reading list you can add to any time.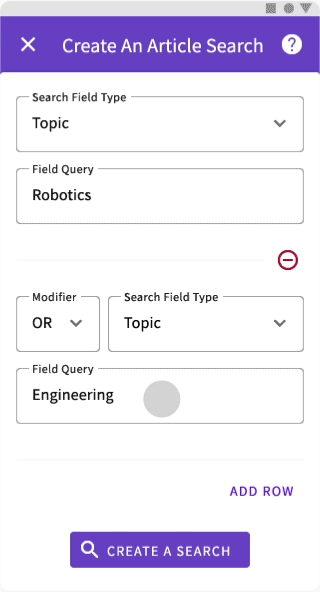 How to use the Web of Science MyRA?
After download you need to create an account to use the app. You can use your Web of Science account to log in.
Here below we you can check the tutorial to use the app.
https://share.vidyard.com/watch/bZPWkbBTQEggMwaWoutwSC?
By adding major keywords to their profiles, researchers can enhance the ease with which others in the academic community and outside can find their work via search engine optimization.
Advantage of a User-friendly Interface.
This app is having a very differently interface. It is very easy to Navigate through your profile, tracking citations, and managing publications.
The real time tracking of citation is also a great feature of this app. This notification of real time citation alert is also a added advantage for the researchers. This will help the researchers to track and Receive instant notifications about citations to the publications.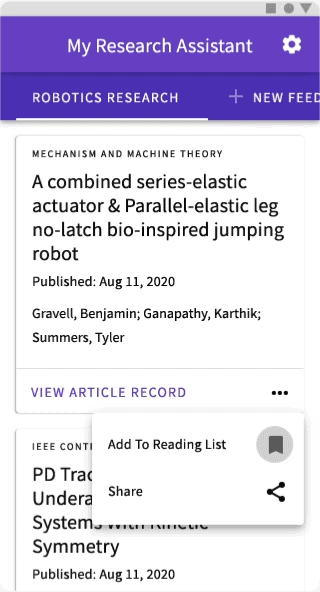 How do I access My Research Assistant?
It is available in both Apple and Google Play app stores. Once you download it to your smartphone, either create a new account or log in with your pre-existing username and password for other Clarivate products (e.g. Web of Science, Master Journal List, EndNote, Publons)
Must read: List of top 4 paraphrasing tools for content writers
Is it free to use?
It has both the free and subscribe versions.
Free Users are limited to the following:

Perform "Topic" searches
Search queries of fifty characters
Search results to the last 5 years
Search results to the latest twenty-five article records
Search results to the Web of Science Core Collection
3 saved search feeds

Subscribed users can do the following:

No limitation on search criteria length or number of results.
Unlimited saved search feeds.
In addition to "Topic" searches, subscribed users can also search:

Author
Publication Name
Keyword Plus®
Funding Agency
Grant Number
Can I access articles from My Research Assistant?
Users can click directly on an article's DOI when viewing the article details. If a journal is open access or the user is otherwise entitled the article can be read right from your device.
How do I know if I have access to Web of Science?
Check with your institution or library.
How do I enable Web of Science roaming Access?
You must set up your account for roaming access. You can access instructions here.
Can I view my reading list in the desktop version of Web of Science?
We'll be providing this feature to users shortly after initial launch.
Link to Download the app here
Final words
This Web of Science My Research Assistant app or Web of Science MyRA Mobile App  is a unique of its kind. Though there are several apps are exist in the market to track your research but this integrated platform powered by Web of science make this a unique. As a researcher you can find all the detais on your finger tip in the web of science platform.
Must read: Best AI grammar checker for academic writing.
Join our telegram channel for Latest News and Updates Click here