If you looking to open a new Google Scholar account and finding out how to open it? Then you are in the right place. Read this article till the end where we will guide you how to set up a Google Scholar account the beginners guide.
How to set up a Google Scholar account?
Before looking at the steps to set up let's understand
Why Google scholar account is so important for any researcher?
If you are a researcher, scholar and author of one or more than one research paper published in any Journal or Conference then you must open a Google Scholar account.
What benefits?
You can add all your research papers published in different journals in one account and keep a track on it.
You can see the citations received by your research paper globally.
H-Index and I-Index of your papers can be easily tracked.
It gives you an opportunity to build a research profile on Google of your own i.e. Google Scholar Profile
It will provide you with a dedicated research profile page having all your published papers portfolio.
It will suggest your article as a relative topic who wants to search on a particular topic.
Requirements to open the Google Scholar Account?
There are absolutely no particular requirements. But you must have more than one paper gets published in any International Journal having an ISSN or in any Conference proceedings having an ISBN.
You must have an institutional email ID, if you want to verify your account.
You can also open the account without having any institutional email ID. In such a case, your account will not be verified.
Google scholar registration
Step-1
Search "Google Scholar" on Google or Click https://scholar.google.co.in/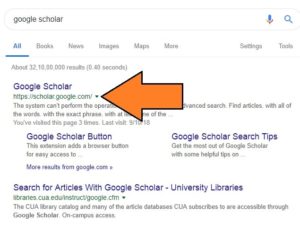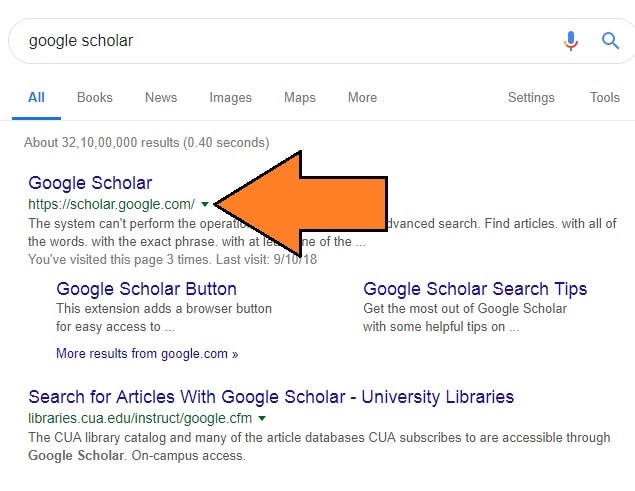 Sign in your Google account with your email ID (Must be Gmail ID)
Step-2
Click on " My Profile" placed on the top left corner of the page.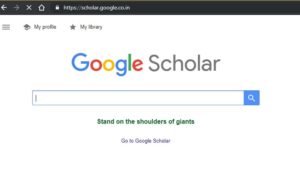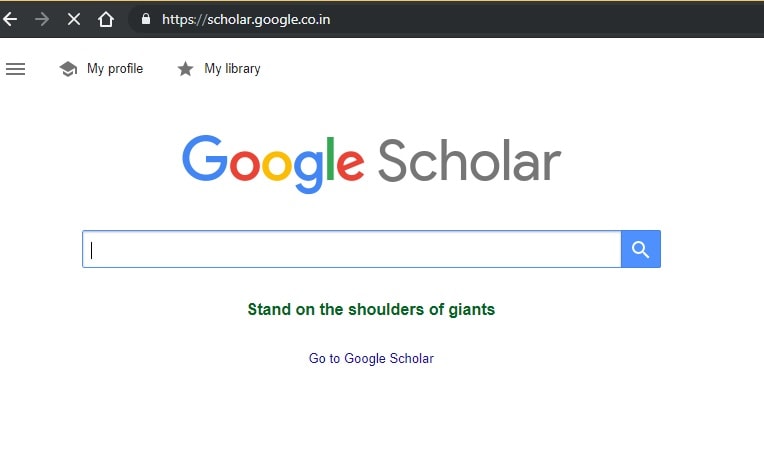 Fill all details on the form
Name
Affiliation
Email for verification
Areas of interest
Homepage (optional)
Note: The 3rd point "Email for verification" is for the institutional email ID. If you do not have it you can leave it as blank and press Next
Step-3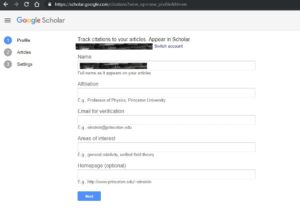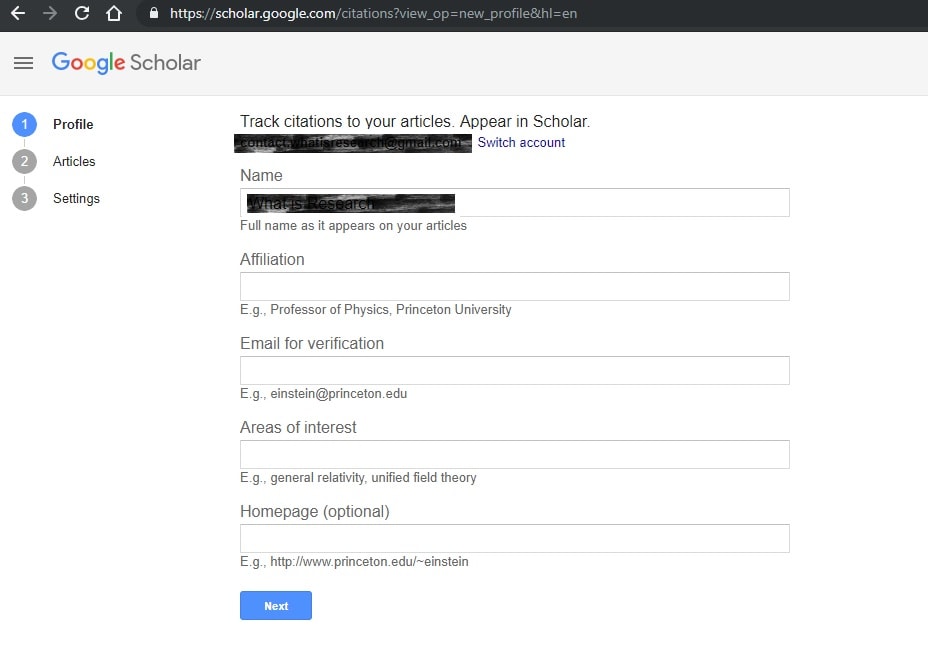 After pressing the page it will show the "Article page" Where you need to select the predefined articles available as a suggestion from Google.
You may add it or leave it if it does not show your article in the suggestion.
Also read: How to find academic journals online
Step-4
After that, it will show "Article updates" page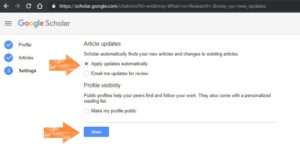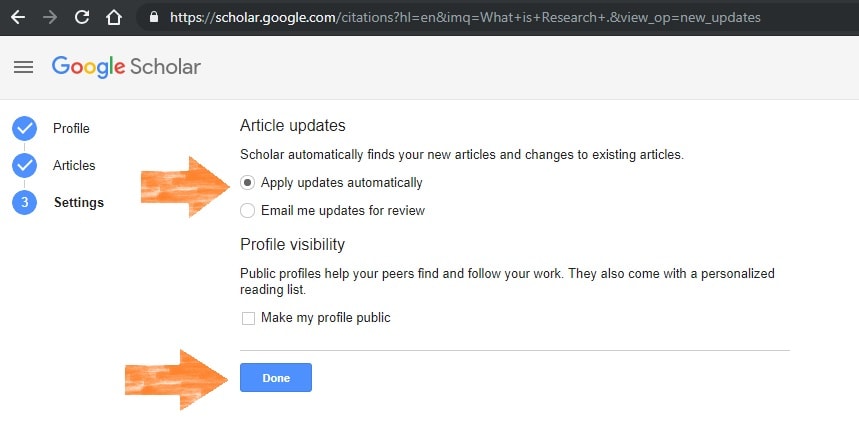 Select " Apply updates automatically"
Select " Make my profile Public"
Also read: HOW-TO: Register Google Scholar Account
Also read: Google Scholar: Advantages/Limitations of Google Scholar
Step-5
It will come to your profile page where you need to " Add profile photo" and "verify email" (Institutional email)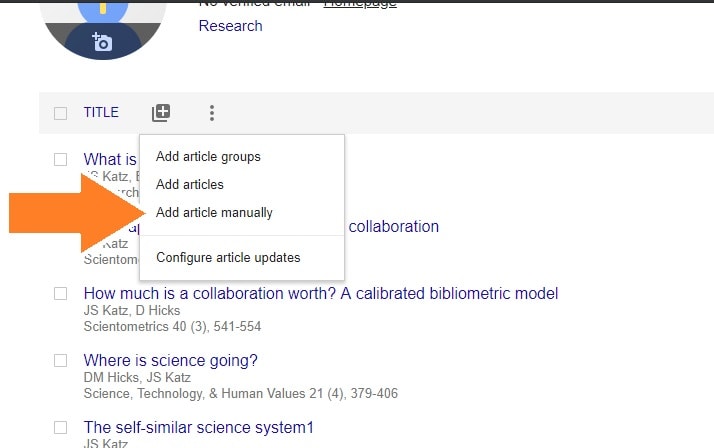 Now you can add all your article s manually and save it.
You can also remove any article from your profile at any time
So by following these simple steps, you can easily create a Google Scholar account. So this is all about how to set up a Google Scholar account the beginner's guide.