The Nobel Prize in Chemistry was awarded to three scientists for their excellent work on developing lithium-ion batteries. Nobel prize awarded to lithium-ion battery founder.
Nobel prize awarded to lithium-ion battery founder.
This life-changing technology not only helps society but also improve our life.
"This rechargeable battery laid the foundation of wireless electronics such as mobile phones and laptops," the Royal Swedish Academy of Sciences said in a statement on awarding the 9 million Swedish crown ($906,000) prize.
For the excellent contribution towards Chemistry U.S. engineer John B. Goodenough, M. Stanley Whittingham of the U.K. and Akira Yoshino of Japan shared the 9 million Swedish kronor ($906,000) prize awarded by the Royal Swedish Academy of Sciences.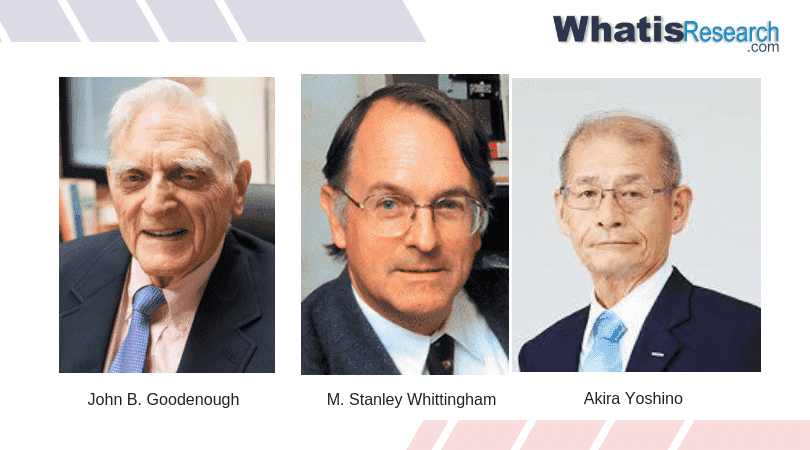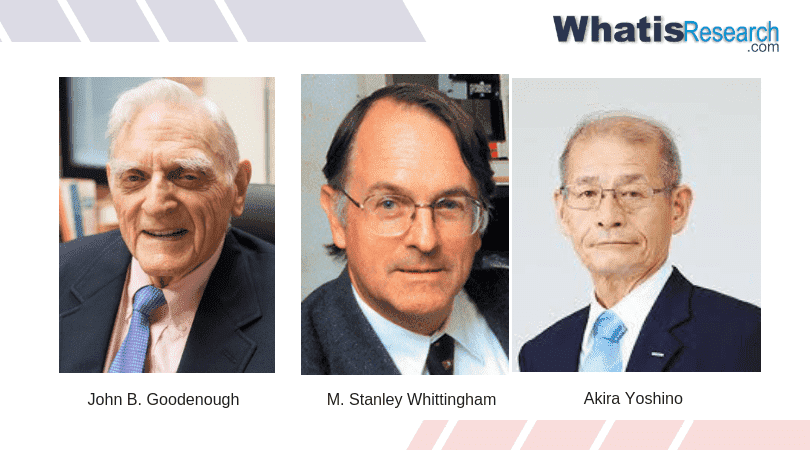 How the Lithium-ion batteries developed?
During 1991 when the Lithium-ion batteries entered the market it revolutionized our lives
Before that In the early 1970s, during the oil crisis, Prof. Whittingham worked on fossil-fuel-free energy technologies. He developed the first functional lithium battery, but it was too explosive to be viable. Prof. Whittingham is based at Binghamton University in New York.
Goodenough doubled the battery's potential in the following decade and Yoshino eliminated pure lithium from the battery, making it much safer to use.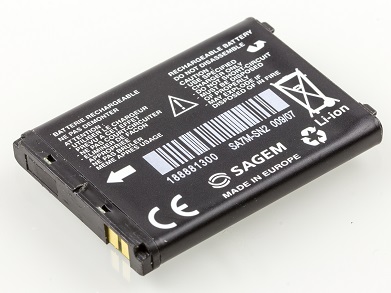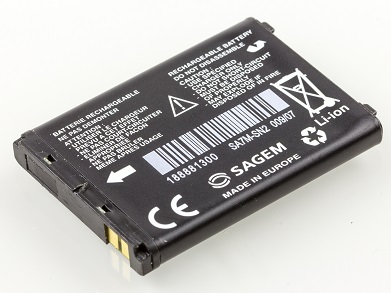 Dr. Yoshino invented a battery-based purely on lithium ions instead of lithium in 1985. That development made the battery workable in practice.
Must read: Lithium Ion Battery Advantages & Disadvantages
The novel prize has been the highest honor in the field of Science and Technology and Prof Goodenough was the oldest laureate in any discipline in the 118-year history of Nobel Prizes. Prof Yoshino aged 71 and the youngest of the three winners.
Prof Goodenough, who moved from the US to become a chemistry professor at Oxford University in the UK, had picked up Prof Whittingham's work and improved the battery's performance by introducing new materials for its electrodes.
Must read: 7 things you must know about manuscript editing services
The work was picked up by Prof Yoshino and colleagues at Asahi Kasei, the Japanese chemical company, which developed the first commercially viable lithium-ion battery in 1985. Sony launched it on the market in 1991.