Recently UGC has updated its list of UGC Care. In this list, UGC has discontinued 17 Journals. Here you will all the details of the UGC discontinued journal list April 2022.
UGC discontinued journal list April 2022
To improve the standard of the research publication UGC has a list of journals where the Indian authors can publish their research papers for the master's and Ph.D. degree requirements.
In the past few days, UGC has removed several journals and it has been very controversial. Many researchers got affected by this move of UGC. Here you can check the UGC removed journal list 2021 Oct
Recently it has removed 17 journals from the list of journals.
UGC discontinued journal list April 2022
Sr.No.
Journal Title
Publisher
ISSN
E-ISSN
Action
1
Bengal Past and Present (print only)
Calcutta Historical Society
0005-8807
NA
Discontinued from April 2022
2
Current Biochemical Engineering
Bentham Science Publishers
2212-7119
2212-7127
Discontinued from April 2022
3
Dibrugarh University Journal of English Studies
Department of English, Dibrugarh University
0975-5659
2581-7833
Discontinued from April 2022
4
Gariyoshi (print only)
Tribune Group
2349-5324
NA
Discontinued from April 2022
5
International Research Journal of Plant Science
International Research Journals Publishing House
2141-5447
NA
Discontinued from April 2022
6
Itihasa- The Indian Historical Review (print only)
Indian Council of Historical Research
NA
NA
Discontinued from April 2022
7
Journal of Mathematical Extension
Islamic Azad University, Shiraz Branch
1735-8299
2476-7719
Discontinued from April 2022
8
Journal of Scientific Research
Institute of Science, Banaras Hindu University
0447-9483
NA
Discontinued from April 2022
9
Language at Internet
Digital Peer Publishing NRW
NA
1860-2029
Discontinued from April 2022
10
Nanomaterials and Energy
ICE Publishing
2045-9831
2045-984X
Discontinued from April 2022
11
Parichaya (print only)
Parichaya
2321-936X
NA
Discontinued from April 2022
12
Research and Reviews: Journal of Agriculture and Allied Sciences
Research and Reviews
2319-9857
2347-226X
Discontinued from April 2022
13
Sampriti
Sampriti Publication
2454-3837
NA
Discontinued from April 2022
14
Tathapi (print only)
Tathapi
2320-0693
NA
Discontinued from April 2022
15
Virginia Libraries
Virginia Libraries Association
NA
2331-3331
Discontinued from April 2022
16
Working Papers on Linguistics and Literature
Department of linguistics, Bharathiyar University
2349-8420
NA
Discontinued from April 2022
17
World Journal of Science, Technology and Sustainable Development
World Association for Sustainable Development
2042-5953
2042-5945
Discontinued from April 2022
Source: UGC CARE Website
Also, Read Best AI grammar checker for academic writing.
Reasons of removal
Journals that seemed to be engaging in unethical practices would be immediately discontinued, according to UGC notification. These journals may not follow the correct and ethical publishing practices as a result they got removed from the UGC Care list.
Must read: Single application for all Scientific Fellowships, Grants and Scholarships in India soon
Procedure to check UGC removal journals in April 2022?
Here are the steps to follow
Log in to the UGC CARE listed Journal page
Go to "Search "Group -1 Journals
Check the "Recently Discontinued journals" from the Left-hand side.
You can see the Removed journal list in April 2022.
Final words
As a researcher, you need to be alerted about the latest updates from the UGC and other Govt. Notifications. We at WhatisResearch.com always try to provide all the latest notifications of UGC Care and Scopus Indexed journals. So this is all about the UGC discontinued journal list April 2022.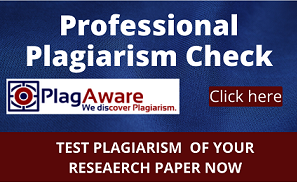 Disclaimer: The purpose of this article is to help the researchers and students and for education purposes only. Our Source of Information is the UGC Care list Website. We do not have the intention to defame any organization or journals.
Join our telegram channel for Latest News and Updates Click here