Publication Plays an important role in every researcher's carrier. if you are a Ph.D. student or doing your master's or bachelor's, then as per the University norms, you need to publish your research paper in a good journal. Here in this article, we are going to discuss How much does it cost to publish a paper in a journal.
How much does it cost to publish a paper in a journal?
Before proceeding let us discuss how the Journal operates and its finances. As we know that every organization and institution needs the funds to operate. The Journal publication organization has some costs to operate.
To operate the publication most journal publishers follows the two type of model of publication
1. Open access Method
2. Subscription-based method.
Publication model of Scholarly Journals
The subscription-based model is a very old model and many publishers adopted this for many years now. But the Open access model is new to the world and becoming popular very rapidly.
So, let us understand why is it getting popular so fast?
In the Subscription-based model if any reader wants to read the published article then he/she has to pay some charges to download the paper or to read the paper for future research.
But in case of open access, the readers can download, read and cite the paper completely free. So the readers and researchers prefer the articles which do not cost them. Due to this, the Open Access model is getting popular.
Now there are two types of models in which the journals that publish the paper from authors can have an income.
As we discussed now The first model is known as the open-access model. In this model, the author of the paper has to pay the publication fees. But now some publishers do not use the Subscription-based model rather they call it Green Open access.
Let us understand what is Gold Open Access and Green Open Access Journals
Must read: How to publish a paper in International Journal
Gold open access
According to Elsevier in this model of publication, the journal article will be freely available for everyone after publication. The publishing costs are covered by the author or by their institution/funding body/society on their behalf, typically in the form of an Article Publishing Charge (APC) or other types of fees.
Elsevier's APCs range between $150 and c$6000 US Dollars excluding tax, depending on the journal, with prices clearly displayed on the Article Publishing Charge (APC) price list and on journal homepages. Other than these journals you can find journals that charge between 20 USD and to 200USD if it's a Peer review journals.
Other Publishers like Springer nature, Willey, IEEE, and Hindawi also followed the same.
Must read: How to know if a journal is indexed
Green open access
In this model, the authors do not need to pay any additional charges for the publication. The publication costs are covered by subscriptions. The reader will pay when he/she wants to download the paper and read it.
Refer to Elsevier Open access policy here
Check here the Springer's Open access policy here
IEEE Publication charges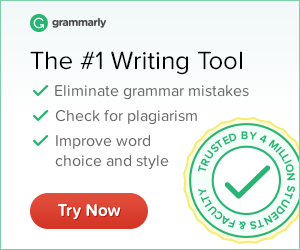 How much does it cost to publish a paper in a journal?
Here is the tentative cost to publish a paper in a journal
SCI Indexed Journal: 500USd to 6000USD per article
Scopus Indexed Journal: 200USD to 1500USD per article
Web of Science Indexed Journal: 200USD to 1500USD per article
ABDC Indexed Journal: 200USD to 1000USD per article
Peer reviewed and Google Scholar Indexed Journals: 20 USD to 300USD per article
UGC Care(for India only-Group-1)listed Journal: 50USD to 300USD per article
Other reputed Indexing like Pubmed, IJIFACTOR, GARUDA, DOAJ, EI Compemdex, CNIK Indexed Journal: 100USD to 1000USD per article.
Why is open access so expensive?
Because of the Publication cost, Open access journals are expensive. But it's now it is widely accepted that the Open access journal is the future of the publication. The researchers love to read the journal article available freely and cite them.
What is the problem with open access?
Generally, people consider the journals which charge APC from authors during publication are fake journals or predatory journals. But that is not true people should understand that the journals that are publishing their papers need some source of income to sustain the journal and to maintain the journal quality.
As here the author needs to pay before publication some people think it's easy to pay and publish. But it's not true. There might be some predatory journals that take money to publish but most Journal publishers follow the Global standard of Journal publication. You need to find good journals to publish your research paper.
To know more about the publication fees of any organization and institution one should always visit the website of that organization.
Must read: How to search Scopus indexed journals
Is it good to publish in open-access journals?
Absolutely yes!! As we discussed earlier in this article the researchers love to read the articles which available freely. So, the chance of getting a higher impact on your paper after publication. Most reputed Journal publishers are now having Gold open-access Journal publications. This means they charge APC from the author to get the paper published.
Here is the list you can check